Centre for Spiritual Exploration and Accompaniment
The CSEA is the educational arm of Spaceforsoul. We are an inclusive learning community which aims to support and resource people in their spiritual journeying through offering a range of educational resources and personal and spiritual growth opportunities. These include a range of courses and workshops with a focus on spirituality and spiritual exploration and accompaniment groups.
​
All of these are offered by qualified and experienced practitioners who are committed to the ethos and vision of Spaceforsoul and by occasional guest speakers and workshop leaders who have expertise in a range of specialist topics relating to spirituality. They are open to anyone, no matter what your chosen spiritual path may be and where you are on your spiritual journey.
​
As a not-for-profit organisation, the CSEA seeks to make the courses, workshops, groups and other educational opportunities it offers accessible to as wide a range of people as possible by keeping fees at a reasonable level. Any profit we make is ploughed back into the work of the CSEA and we also operate a small bursary fund that allows us to offer discounts to those on benefits or on low incomes.
​​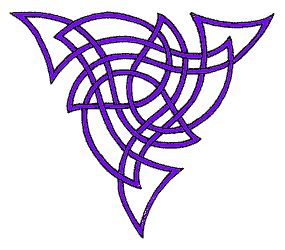 'Teaching... asks first of all for the creation of a space where students and teachers can enter into a fearless communication with each other and allow their respective life experiences to be their primary and most valuable source of growth and maturation. It asks for a mutual trust in which those who teach and those who want to learn can become present to each other... as those who share in the same struggle and search for the same truth.'
Henri Nouwen
Why study with the CSEA?
The courses we offer are ground-breaking in a number of respects. Firstly, the CSEA is one of only two centres in the UK offering courses in spiritual exploration, journeying and accompaniment which are deeply rooted in person-centred philosophy, theory and practice.
The person-centred approach teaches a way of being with self and others which is now widely recognised as being a powerful facilitator of change and growth in the context of many different kinds of helping and caring relationships.
Secondly, our spiritual exploration and accompaniment courses include a strong focus on psychological as well as spiritual development. They seek to develop our awareness and understanding of how closely these complex growth processes are inter-related.
Thirdly, the particular integrative person-centred model of spiritual accompaniment we teach is very broad-ranging in its applicability. It is designed to equip us to work with people who come from a wide range of backgrounds and traditions, including those who are making their spiritual journeys outside the walls of organised religion or who have not yet found their own spiritual path.
Lastly, there is a strong emphasis on inclusivity. Our courses are open to anyone irrespective of religious or spiritual tradition and there is a strong emphasis in our training on the importance of genuine inter-faith dialogue as we seek to learn from spiritual traditions other than our own.
​
To find out more about our courses and workshops, click on the links:
​